by be3n on Jul.05, 2011, under hardware, iPhone, technology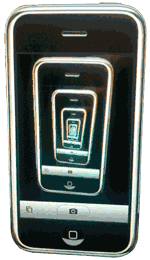 Despite numerous problems and unrelenting deadlines @comex has come through yet again with another fantastic jailbreak! When an unfinished beta of the latest iPad2 jailbreak was leaked, we all new that the window for this exploit was rapidly closing. Apple simply cannot allow userland exploits to exist (for obvious reasons). I am delighted that all the iPhone-dev guys got their act together and released. What are you waiting for JailbreakMe.com.

:Apple, Comex, hacking, ios, ipad, iPad 2, iPhone, ipod touch, jailbreak, leak, PDF exploit, release, userland exploit
No comments for this entry yet...